Main
» Script's
---
Inout
Search Engine is the most powerful, affordable, flexible, feature
rich, customizable meta search engine script available on the internet.
It comes preloaded with 13 of the most popular searches on the net
including Web, Images, Audio, Video, News, Open Directory, Wikipedia
and Amazon (*NEW*) which you can edit and enable or disable as you
wish. Add this to our language options (*NEW*) and our unique search
engine creator which will instantly make new engines based on themes,
keywords, web sites, or domain extensions and you can choose to run
fully featured search engines like Yahoo, or create niche specialist
engines based on anything or any country you want. With a few clicks
you can create revenue generating engines dedic
...
Read more »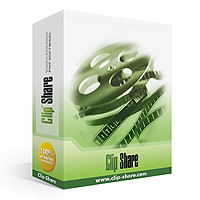 Dream
to build your own highly profitable YouTube clone?
With
ClipShare, now you're limited only by your imagination, not by the
software! Unleash the power of video sharing to boost your websites'
traffic & revenues!
With a huge variety of features and
options, at an extremely affordable price, ClipShare is the ultimate
solution for starting your video sharing and uploading community
website just like the big boys: Youtube, Metacafe, DailyMotion,
LiveVideo, Vimeo, MySpace Videos or Google Video.
Download Clipshare Pro v4.0.9